Villas de Trancoso Beach Restaurant and Bar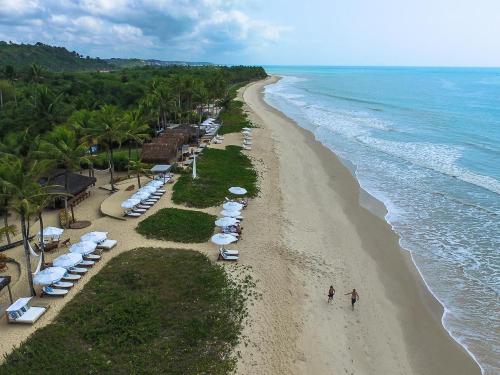 Located on Nativos Beach, one of the most private stretches of beach in Trancoso, is the Villas de Trancoso Restaurant. Outside guests can make a reservation for breakfast, lunch or dinner by calling 73 3668 1151.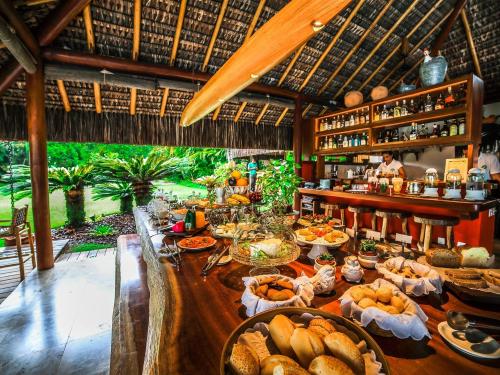 The Villa's day begins at 8:00 am with our famous Brazilian breakfast… hot steaming Brazilian coffee, seasonal tropical fruits and juices, baked breads, cheeses, pastries and omelets of your choosing. At 10:00 am our beach bar comes to life. Guests are welcome to lounge under shaded palms while sipping their favorite Brazilian cocktail.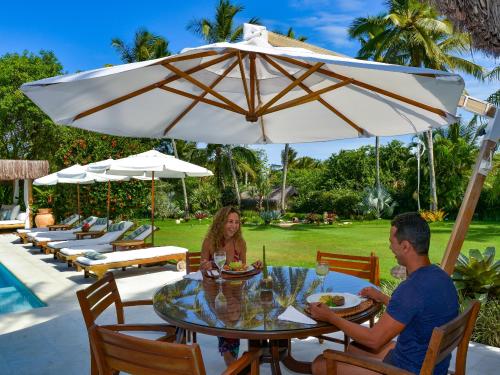 At 12:00 our restaurant opens, and you can choose between the special of the day or a wide selection of international and Brazilian dishes from our menu. During the day many of our guests choose to take their meals by the pool or on the beach.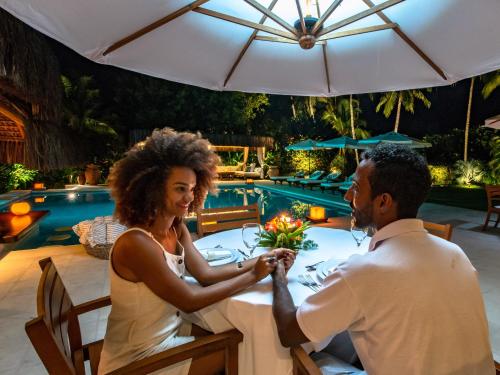 In the evening a romantic dinner to candle light is a favorite of many. You can order from our menu or ask our chef for your favorite dish.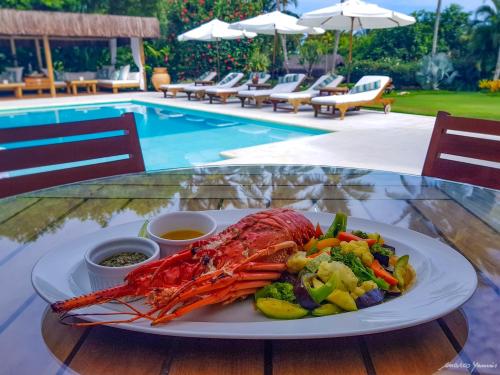 Some of our more traditional favorites include seafood moqueca, lobster, shrimp bobo, mushroom risotto and our special creations of fish, shrimp, chicken and beef. Something more….the traditional Bahian Feast (for 6 or more), with "acarajes", "moquecas", shrimp "bobo" and candy coconut. Add the traditional Brazilian sidedishes and you have a feast fit for a king.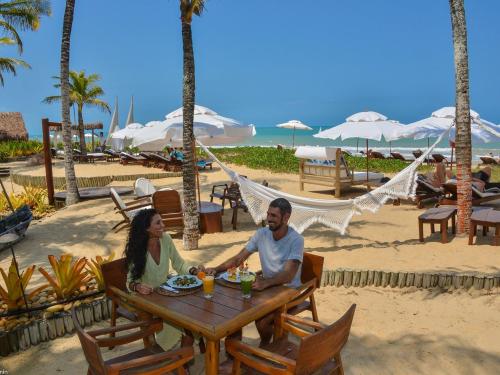 The Villas restaurant is a short 2 minute cab ride from the Trancoso Quadrado and is the perfect escape for those seeking a romantic dinner away from the hectic pace of the village.