About Trancoso, Bahia, Brazil
Quadrado of Trancoso: Magic Night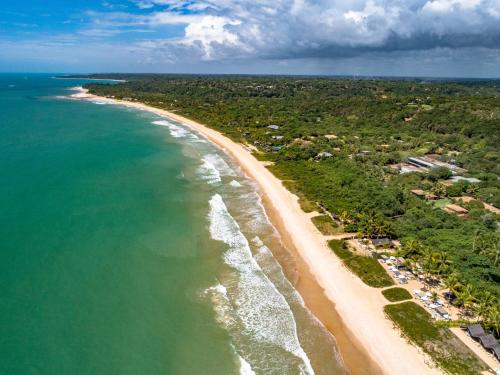 Brazil is known the world over for the beaches of Rio and the excitement of Carnival but when Brazilians travel they head for the golden sands and emerald seas of Trancoso, Bahia, Brazil. Easily accessible by air and approximately 800 kilometers south of Salvador, the beauty of Trancoso's beaches is known throughout Brazil.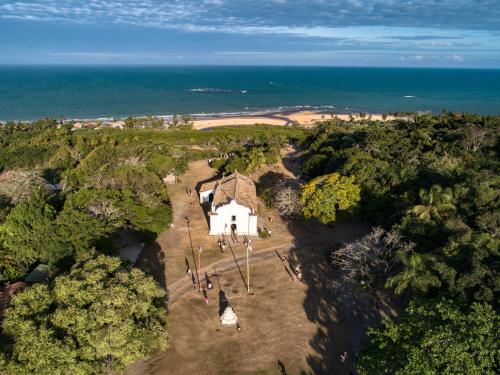 One of the earliest settlements founded by the Portuguese in Brazil (1586), Trancoso is a village of incredible natural beauty. Its ideal year round climate coupled with the intimacy and privacy of a small village offer the perfect escape for those seeking privacy, exotic location and the best beaches in Brazil. Below the cliffs of the village you will find many kilometers of unspoiled golden sand beaches bordered to the north and south by rivers.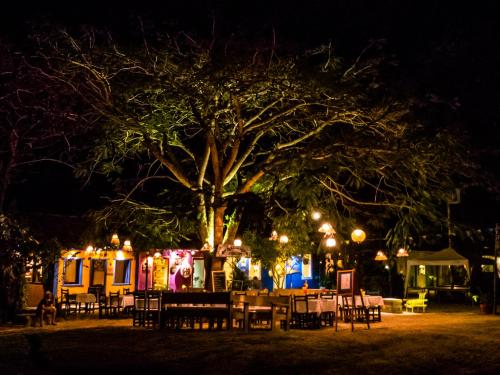 Trancoso's shopping Quadrado overlooking the ocean has many historical sites plus many small stores with local arts and crafts and superb dining. At night the entire Quadrado is lit by torch and candlelight and natives and vacationers alike can be found strolling under the moon and stars, frequenting the many local stores and dining in the many excellent restaurants of the area.