Our Pool and Gardens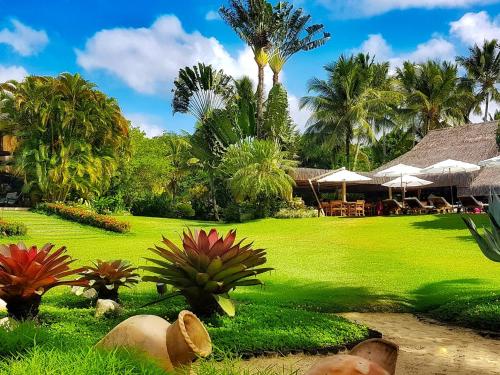 In front of our beach lies a tropical paradise of luxurious manicured gardens, spacious lawns and flora of every variety. Nestled within this oasis you will find our villas, our cabana and restaurant, our spa and our white marble pool.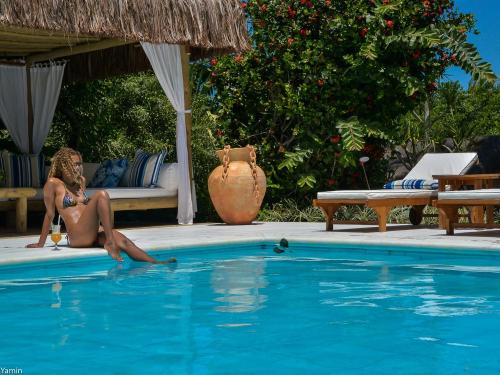 Relax around the pool, sip cocktails in our sunken pool bar or take a stroll through our gardens to experience the incredible array of flowers, foliage, birds and plant life. In 2013 a family of 9 Brazilian monkeys chose to call the Villas their home. They will be waiting on roof tops and trees for anyone that wants to share bananas.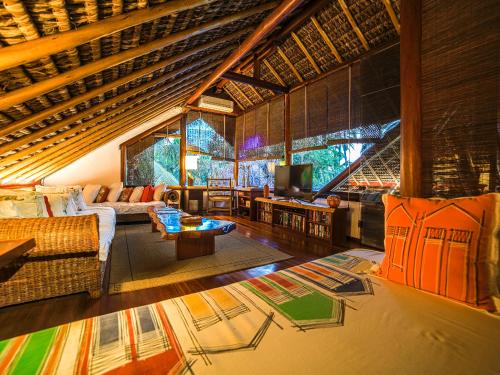 Our cabana serves both as our restaurant and as an entertainment center for our guests. Upstairs guests will find a game room with a wide screen smart TV, games and a wide selection of books.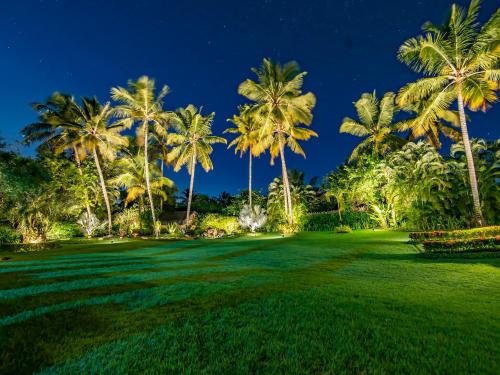 At night our gardens are transformed into a magical garden nightscape with our award winning landscape lighting. Here guests can enjoy a romantic dinner under the stars or take a stroll through our garden canopy.