Beach Restaurant and Bar in Trancoso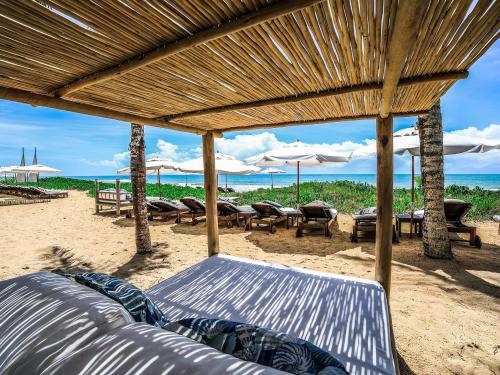 We are located on Nativos beach, an exquisite stretch of golden sand and palms running along the Trancoso coast line. Our terraced and palm studded private beach area includes our beach bar, shaded lounges, comfortable lounge chairs and pillows, and a health and fitness center fashioned entirely from Brazilian woods. Relax to music at our beach bar or lounge in the luxury of our shaded deck with beach pillows and attentive staff. Take a dip in the ocean and return to our waterfall showers in the sand.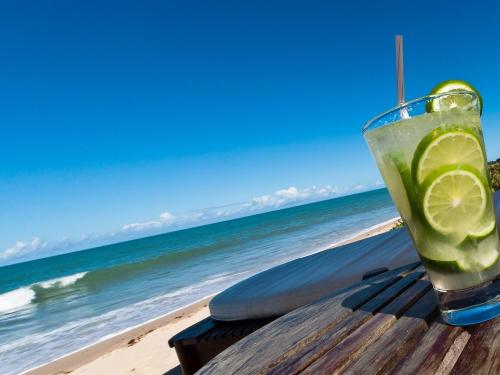 Ready for a Trancoso adventure? There is horseback riding on the beach, nearby kayaking, and secluded beach walks. Our golden sand beaches offer a smooth and sandy ocean bottom perfect for swimming, bodysurfing, paddle ball, frisbee and more. Slowing down…try one of our many tropical drinks and sumptuous snacks while relaxing in a palm shaded hammock. Ready for more… our Villa restaurant is happy to serve you wherever you are.