Our Vision ... A Unique Holiday Retreat for Families and Friends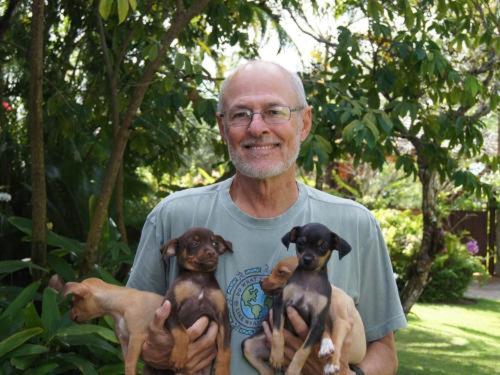 The vision of Villas de Trancoso came to life in 2001 when I passed through the small fishing village of Trancoso, Brazil. That visit brought me to a beautiful palm studded beach that was soon to become my home. Since that time Trancoso has gained recognition for its charming village and festive party atmosphere but people still come to enjoy the privacy and serenity of one of the most beautiful stretches of beach on earth.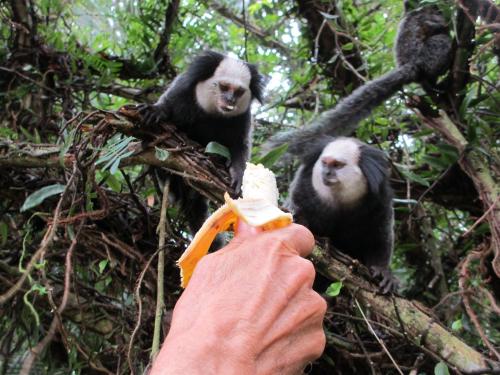 Our small size, 10 luxury villas and suites, enables us to ensure a customized and special experience whether you are a family with children or a young honeymoon couple. Activities are abundant in the area and include adventures to remote beaches, horseback riding, biking, paddle boarding, swimming, four wheeling, golf and beach activities galore. Our bilingual staff are available throughout your stay to answer questions and assist in ensuring each day contains memories not to be forgotten. .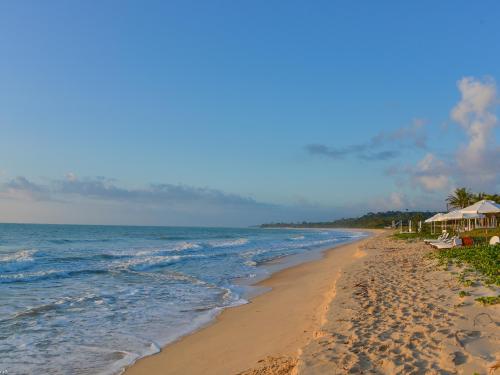 We are located on a beautiful stretch of golden sand known as Nativos beach. With an almost perfect year round climate you will find guests and visitors on the beach most every day. Water temperatures and tides make for ideal ocean activities for both young and old. Food and beverage service is always available including sumptuous snacks and juices. Comfortable shaded sofas and lounges offer the perfect place to relax with friends and unwind from the hectic pace of everyday life.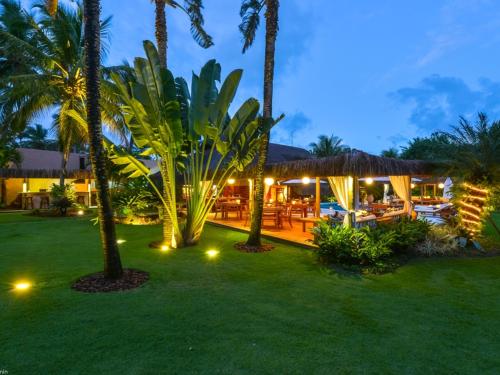 As the sun sets and evening descends the Villas restaurant once again comes to life. Set in immaculate lighted gardens around a white marble pool it offers the perfect romantic setting coupled with fine cuisine. You are also encouraged to venture into the village of Trancoso. Much of the village is set in the historic Trancoso Quadrado where you will find small shops, bars, and restaurants all lit by candlelight and torches.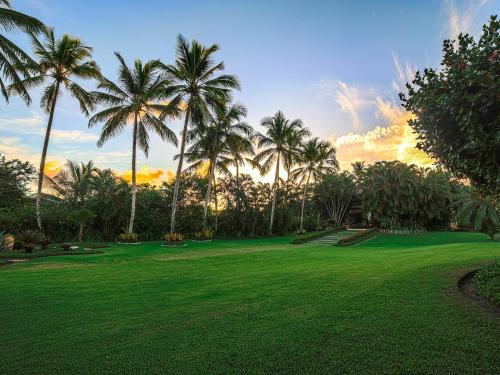 One finds locals and visitors alike strolling through the area and enjoying the magic and beauty of this historical place. Beyonce has been here. So has Naomi Campbell, Matthew McConaughey, Gisele Bundchen and Leonardo di Caprio. Anderson Cooper has a home nearby.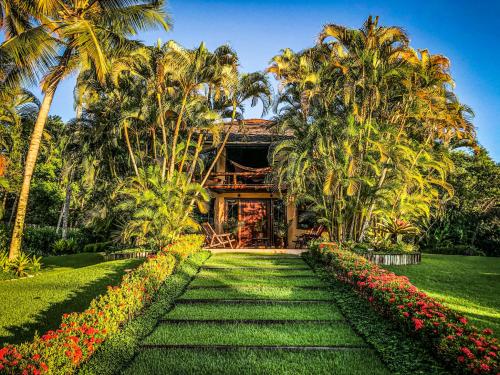 For those seeking a destination far from the beaten path, golden sand beaches, an almost perfect year round climate, fine cuisine, attentive staff and a return to nature we welcome you to come, smile, relax and share in the beauty of our village, our beaches and our creation.
Galen P Briggs, Ph.D.
Owner/Host
Villas de Trancoso