Trancoso Beach Wedding Destination
In recent years Trancoso has become a destination wedding site for many couples. The combination of golden sand beaches, beautiful year round climate and the magic of the Quadrado (village of Trancoso) provides a unique destination for couples and their guests.
Trancoso Wedding Offerings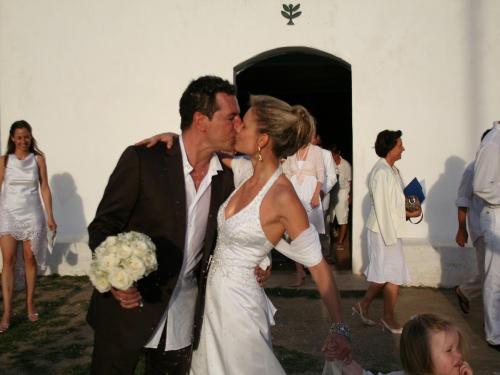 We offer the perfect romantic backdrop for your wedding. Our beautiful gardens coupled with our pristine golden sand beach can be organized to support weddings of 50 to 200 people. Our offerings include:
7,500 square meters of garden and flora
1,700 square meters of beach area
Accommodations for up to 29 guests in our 10 villas and suites. (We can also assist your guests in finding accommodations near the Villas)
Team formed by 40 employees ready to meet all your needs.
5 star restaurant and beach bar.
Trancoso Wedding Planning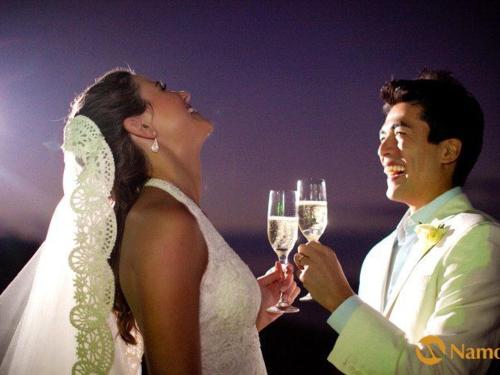 Every wedding is unique and every couple brings special expectations to these events. We normally recommend that a wedding planner of your choice be used. We can assist with introductions to local decorators and resources that specialize in large events. We are also happy to work with your planner to customize the event to fit your needs and expectations. This can include developing plans and budgets for:

Tents and Lighting
Flowers and decorations
Tables, chairs and cutlery
Food and drinks
Music and Entertainment
Film and photography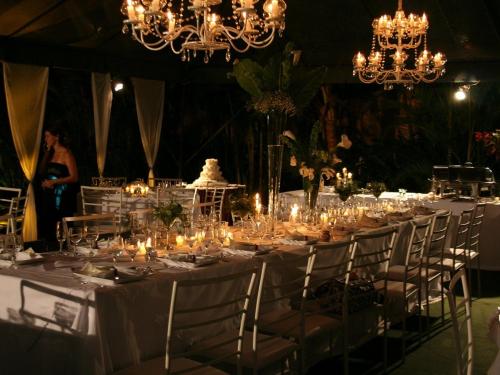 For groups of 70 or less the Villas has a number of resources that can assist. For a garden wedding we have tents, tables, chairs and special lighting that can be decorated to provide a beautiful backdrop for your wedding. We also have a superb in-house restaurant staff that is happy to cater your wedding with food and drink.
For those that would like a Catholic Church wedding in the Quadrado we are happy to assist with introductions. We have also supported a number of ceremonies in our gardens. We are happy to answer your questions and assist with these ceremonies as well.
Trancoso Wedding Pricing
For wedding events we require rental of the full property for a minimum of 4 days so it is good to plan early.
Full property rental for 4 days (10 villas with up to 29 people)......R$94.980,00 -low season rate, 2018- (all taxes included)
We also charge a wedding fee depending on the size of the event. This fee provides our guests and their contractors exclusive use of the property on the day of the event including gardens, beach and restaurant. Our staff is also available to assist in all ways that we can. We are happy to introduce our guests to local contractors that specialize in tents, decoration, lighting, music and other wedding services. The wedding fee structure is shown below:
R$6.600 for groups of 70 or less
R$10.450 for groups of 100 or less
R$15.950 for groups of 150 or less
R$21.450 for groups of 200 or less
We would be honored to help you plan and celebrate this special day in your life. Please feel free to contact us for more information.
Villas Event Planning (Maria or Renata): 55 73 3668 1151
Request